Shooting almost a hundred weddings and I finally hit the rain this time. It was beautiful during the day but when the ceremony was about the start, I could see there was a really dark cloud coming towards us. The bride and groom still wanted to take the chance and had the wedding ceremony outdoors. While they were giving their vows, it started to rain. Not a few drops, it was a pour rain. Luckily there was a plan B to hold the ceremony in the tent. We all had to run in the tent. After the ceremony, the sky cleared up and it was absolutely beautiful after the rain. The sky was dramatic and the couples was happy to get those shots done.
I'm glad I got a positive review from them:
"Hoyin was the perfect photographer for our wedding. From the first time we met him, we felt at ease with his warm and relaxed approach. On the day of the wedding, he made all of our guests feel comfortable. The weather at our wedding had the potential to make a photographer's job challenging – we had an epic thunder, lightning, and rain storm erupt midway through our outdoor ceremony. Yet the weather did not faze Hoyin, who took great pictures within our tent, and when the weather let up, great pictures outdoors as well. Once the formal pictures were completed, we barely noticed that he was there throughout the evening, yet he somehow managed to inconspicuously capture all of our important moments, and great candid pictures with our family and friends. When we received our final pictures on two DVDs (in a very timely manner I should add), we were very impressed with the approximately 2000 photos he took. Overall, we would highly recommend Hoyin as a wedding photographer. He is approachable and warm, his pictures are excellent, and his price is affordable." – Nadine & Ben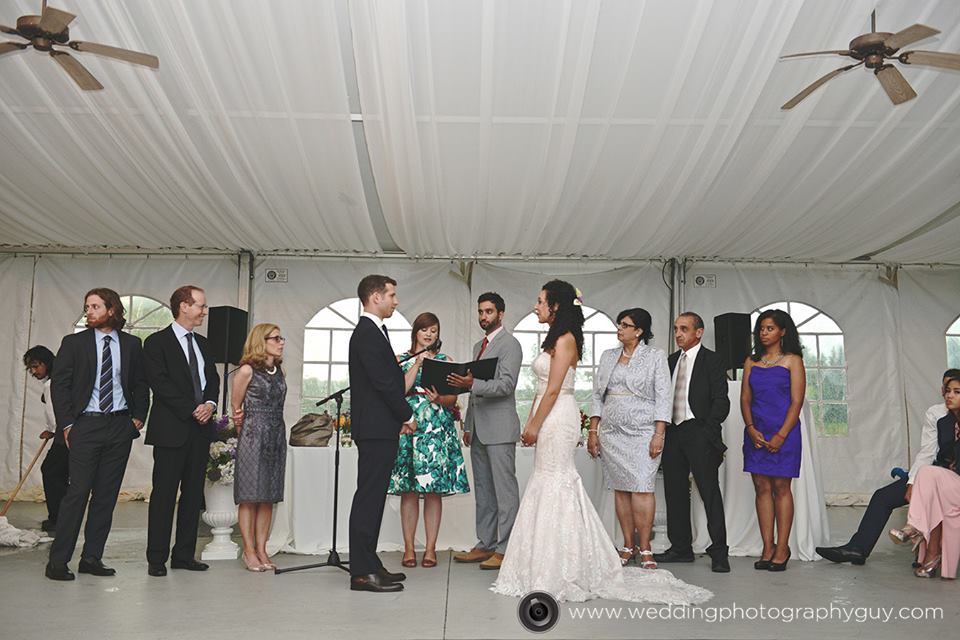 Thanks for the great day! The full album are on my Facebook page.